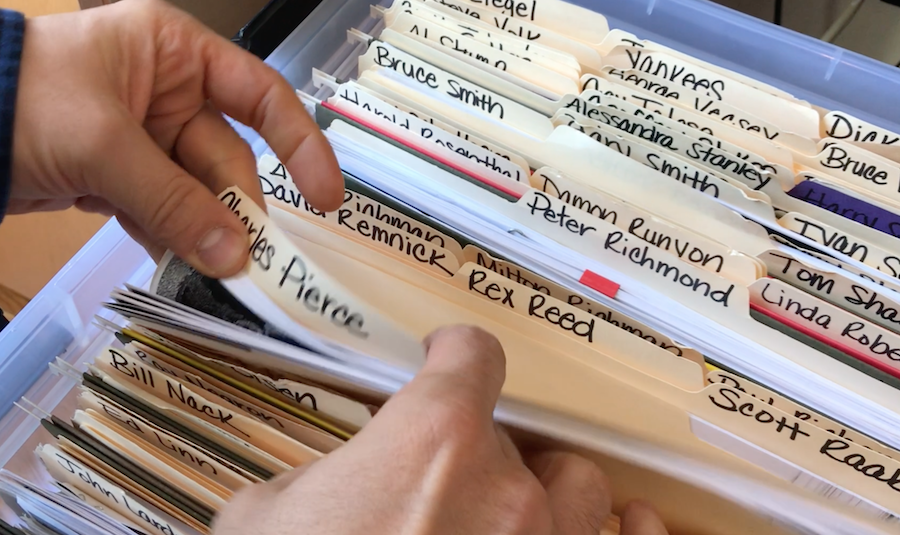 The Stacks Reader is an online collection of classic journalism. This project began around 2003 in the microfilm room of the New York Public Library. I was doing research and found myself continually fascinated by the publications I was coming across. At a time when the hunt for books and records had been simplified by the internet, I was astonished by the amount of buried treasure on microfilm.
I photocopied articles, digitized them, and sent them to a friend for transcription. Then I'd go back for more. Along the way I was introduced to writers and editors who would connect me with more writers and editors. As I became friendly with these folks—and, in many cases, their colleagues—it occurred to me more people should get to read this material.
To celebrate the 10th anniversary of my blog, Bronx Banter, I received permission to reprint a series of magazine articles. That success led Deadspin to host The Stacks, a site devoted to curating and reprinting classic sports writing. Soon, it expanded to include a weekly column for The Daily Beast, focusing on culture and arts stories. All of that work brought me to Esquire Classic, the magazine's digital archive, where I have served as editor since 2016.
The idea behind The Stacks Reader came from my desire for a central archive of all the pieces I have reprinted. Today, this collection totals over 300 works. This is the foundation for a collection I intend to keep expanding. Motivated less by nostalgia than by preservation, The Stacks Reader aims to be a living archive of memorable storytelling. We'll celebrate writers, highlight memorable publications, honor notable personalities, and produce interviews with writers and editors in the hope of offering compelling insight into how journalism worked, particularly in the second half of the 20th Century.
While the online world denies us the physical experience of books and magazines, it does offer us limitless space. We all benefit from the preservation of the remarkable work these writers produced. What's here will always be just a fraction of the great journalism that's been written, but each piece republished online is one fewer piece at risk of being entirely forgotten.
I didn't set out to build a collection like this. Yet, the more I've done this the more I've found it satisfies my fascination with the arts and my commitment to cultural preservation. Pursuing great works, sharing them with countless people, and getting to know writers (or their families) has brought me tremendous pleasure.
Thanks for joining me here. Enjoy.
Alex Belth